EDIT MAIN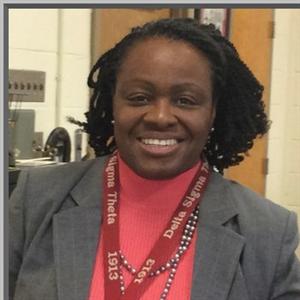 Principal of W.R. James, Sr. Elementary School
Sylvia Miles-Wright
Dear Parents/Guardians,
Our goal for this year is to have every student attend school every day!
Being present in school has a major impact on a student's academic success starting as early as Pre-K and continuing through high school. Parents and guardians play a key role in making sure students get to school every day, even when students are older and more independent.
We recognize that some absences can't be avoided because of medical problems or other circumstances. But we also realize that when students miss too much school for any reason, it can cause them to fall behind academically. Our students are less likely to succeed if he or she is chronically absent. A student is chronically absent if he or she misses just two days every month, including excused and unexcused absences.
We want all of our students to have the best opportunities for academic success. Please make sure your child attends school every day and arrives on time.
Tell us how we can be supportive of you and your children so that they can come to school on time every day. Visit the website of www.attendanceworks.org for more information or tips on helping your students to be successful in school.
Sincerely,
Ms. Miles-Wright, Principal
Adapted from www.attendanceworks.org