EDIT MAIN
Office of the Superintendent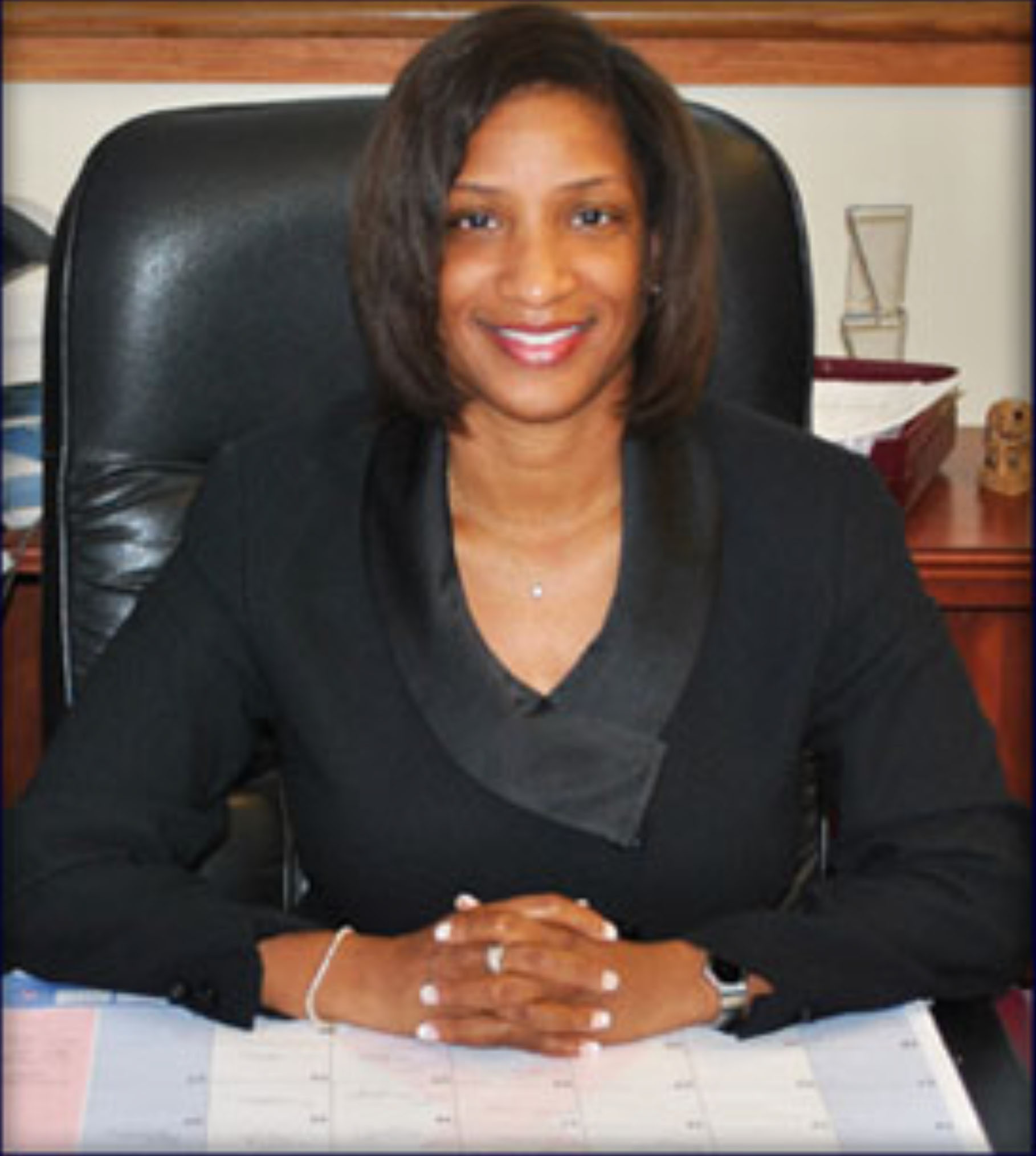 Biographical Information
Dr. Neely Hackett has experienced a successful career in education that spans 21 years in various administrative roles such as assistant principal, principal, Assistant Superintendent for Curriculum and Instruction, and Superintendent. She has served in districts of various socio-economic factor groups and has dedicated her career to ensuring that all students have access to a quality education.
Dr. Neely Hackett graduated from Penn State University in State College, Pennsylvania, where she earned a Bachelor of Science in Business Logistics. During this time, she was a member of Delta Sigma Theta Sorority Incorporated, served as president of the Minority Recruitment Task Force, and mentored incoming freshmen students. Dr. Hackett also earned a Master's Degree in Educational Administration from St. Peter's College in Jersey City and a Doctoral Degree in Educational Leadership from Nova Southeastern University.
Dr. Hackett began her career in education as an elementary teacher in Irvington and Teaneck prior to serving as an Assistant Principal for the Irvington Public Schools. She was then promoted to Principal of Union Avenue Middle School and subsequently Principal of Irvington High School. Dr. Hackett then became the Principal of Franklin High School in Somerset. As she continued to advance in her career, Dr. Hackett returned to Irvington wherein she was entrusted with the responsibilities of overseeing district-wide curriculum, instructional practices, assessment, and special programs as the Assistant Superintendent for Curriculum and Instruction. She was soon promoted to the esteemed position of Superintendent of Schools where she served for eight years.
As a committed educator and leader, Dr. Hackett has been the recipient of the following awards and recognitions for her work in the field of education:
Irvington Unit of the National Association for the Advancement of Colored People Education Award (2019)
Giblin Association Community Service Award for Education (2018)
Reformed La Schekina Christian Church-Community Service Award (2018)
Essex County Freeholder-At-Large Lebby C. Jones 2018 Outstanding Woman's Award (2018)
National Sorority of Phi Delta Kappa, Inc., Delta Pi Chapter Outstanding Service Award (2017)
National Sorority of Phi Delta Kappa, Inc., Delta Pi Chapter Citation Award (2015)
National Organization of African-American Administrators Educational Leadership Award (2015)
Essex County Board of Chosen Freeholders 2015 African-American History Month Honoree (2015)
Neshanic United Methodist Church Leadership Award (2014)
Dr. Martin Luther King, Jr. Commemorative Committee of Irvington, NJ Community Service Award (2014)
Irvington Municipal Council Women's History Month Honoree (2013)
Tony Vauss Civic Association Hero Award (2009)
Essex County Civic Club Excellence in Education Award (2007)
Irvington Municipal Council Women's History Month Honoree (2000)
On April 20, 2020, Dr. Hackett proudly assumed the role of Superintendent of the Willingboro School District where she is committed to ensuring that all students are provided with a quality educational experience that prepares them to be college and career ready.
Superintendent's Message
I firmly believe that all students have the ability to achieve at the highest levels of learning, if afforded the opportunity. In order for a District to successfully provide that opportunity, a mindset of continuous improvement is essential. In addition, a robust system of support and accountability, grounded in collaboration with district staff, provides the necessary guideposts to move toward excellence. My experience in executing strategic plans and implementing the supports necessary for continuous improvement has prepared me to collaboratively engage with the Willingboro community toward a common vision of educational excellence.
I am committed to laser-like focus on academic success through a rigorous and relevant curriculum that empowers students to become productive, responsible, and self-directed learners and citizens. The curriculum must be designed to meet the individual needs of all students through authentic assessment, researched-based instruction, and responsive differentiation that encourages students to think critically and to connect all learning to life beyond the classroom.
We must be deliberate in staging the arena in which we expect our students to excel. Such an arena must be one that exudes a structured and safe environment conducive to learning. Having set the stage for excellence, we must place great emphasis on ensuring that our students are presented with a solid curriculum and a rigorous instructional program. Our curriculum must be aligned with the New Jersey Student Learning Standards and supported by resources and materials that are of high interest with a diverse perspective that represents the diversity of our student population. We must ensure that we employ highly qualified, competent, and caring teachers who present our students with relevant lessons that are rich with student centered learning opportunities grounded in critical thinking skills to help students solve complex, real-life problems. We must capitalize on our students' various learning styles and integrate technology to promote 21st Century thinking and learning. We must conduct assessments that best measure student achievement and effectively analyze data to enable us to make decisions that will drive future instruction.
I am thankful and most appreciative for the opportunity to work with parents and community members and I am committed to continuing to build strong supportive partnerships with them. Parental involvement plays an integral role in improving academic achievement. The district will continue to partner with parents to provide on-going feedback on the effectiveness of services to students inside and outside of the classroom.
As the district's educational leader, I look forward to strengthening partnerships with all stakeholders in our education community as we improve student achievement as well as the overall educational experiences for our students.
Welcome Back, Willingboro! - September 8, 2020
---
Back to school: Successes and challenges - September 17, 2020
---
Fireside Chat - October 16, 2020
---
Recreating Willingboro IV: The Future Of School And Education - February 26, 2021
---
Read Across America Day - March 2, 2021
Welcome Back Message
September 1, 2021