The mission of Levitt Middle School is to work in partnership with students, families, and the community to ensure that each student acquires the knowledge, skills, and core values necessary to achieve personal success and to enrich the community.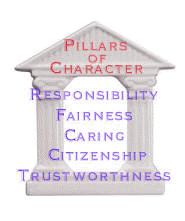 "Tell me and I forget…teach me and I may remember...INVOLVE ME…and I LEARN."
-- Benjamin Franklin
"Imagine if we loved other people's children enough to do what we would do for our own — to fight for them, to protect them, to work to give them the best of everything. That level of compassion takes courage . . . courage to act on what we know is best for children — to dig in our heels and say no to bad decisions, to risk Condemnation, or even our jobs to support what we know is right for children. The real heroes in education are the people willing to take a stand for what is right."
-- Unknown