Willingboro High School is holding conferences for the High School March 15th and March 16th. Parents check your emails to schedule a conference.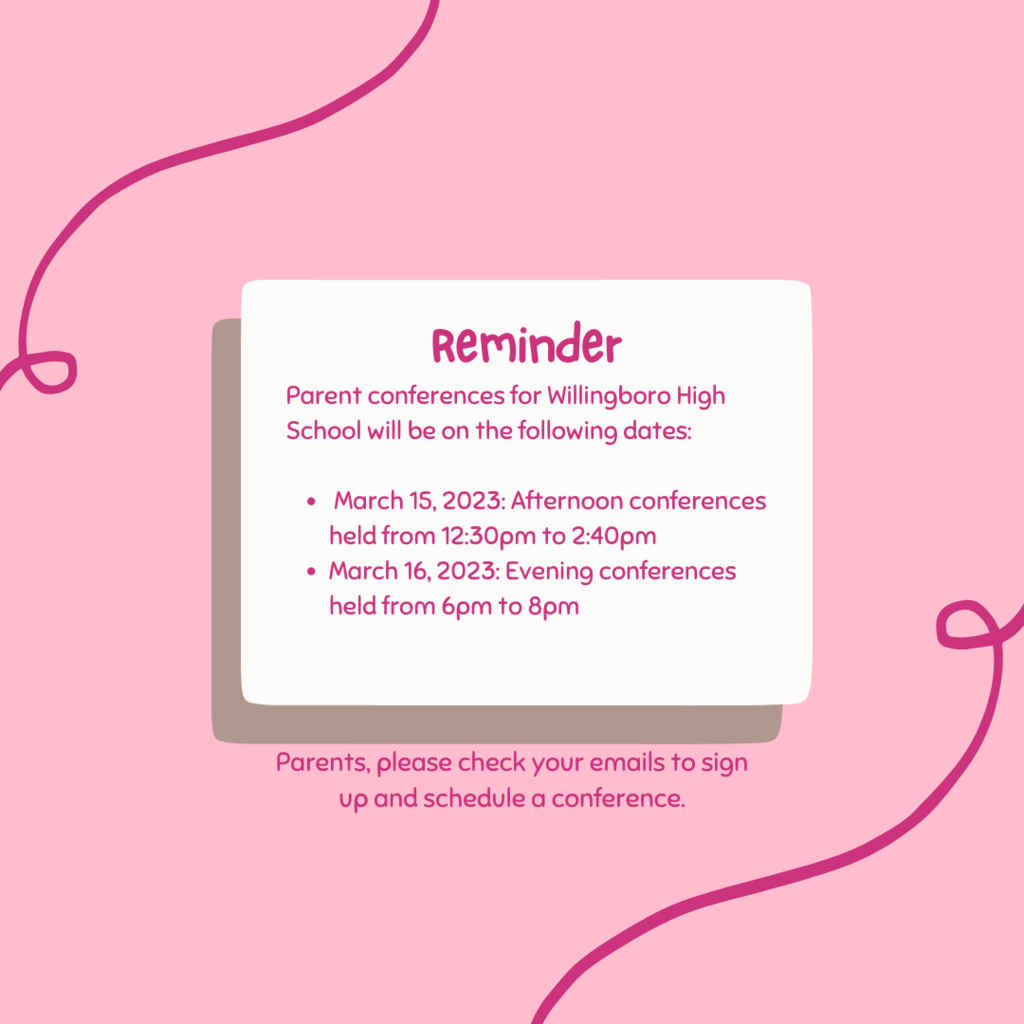 Happy Pi Day from the Willingboro High School!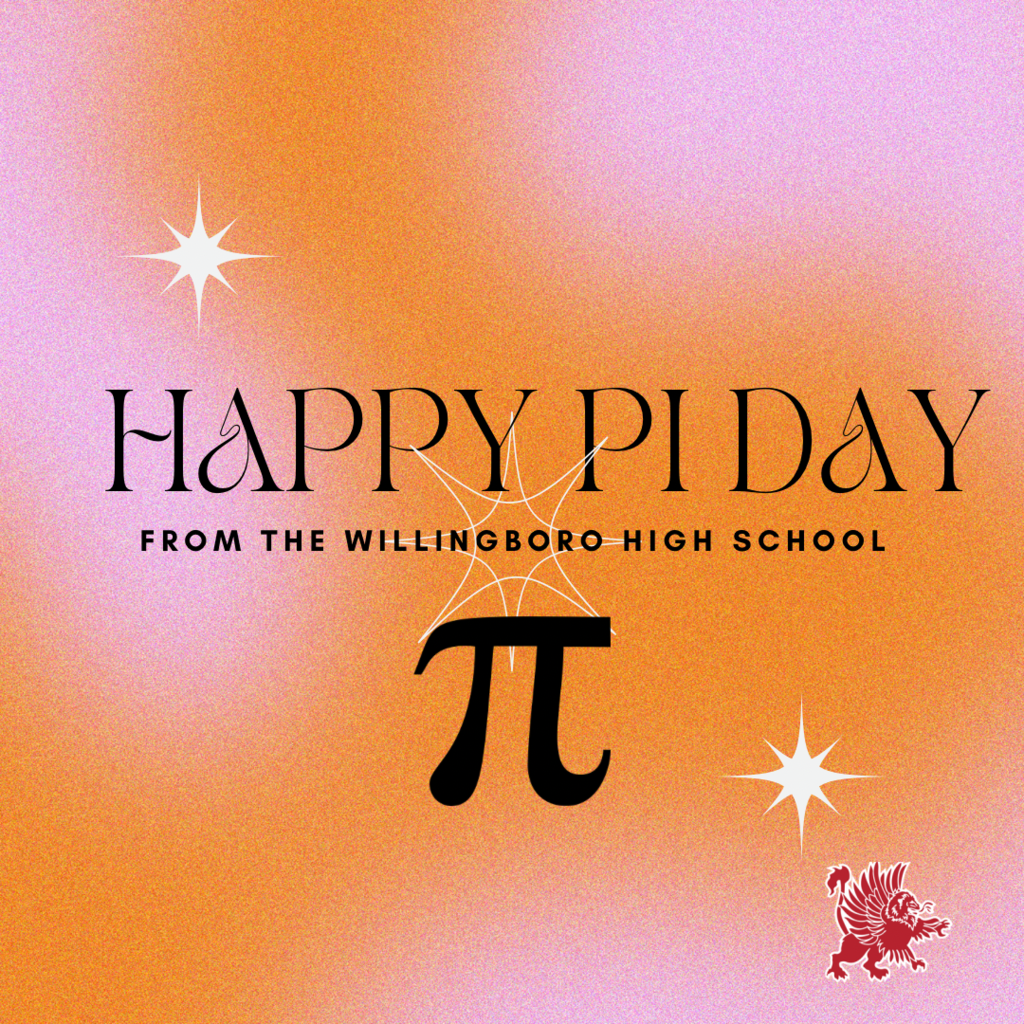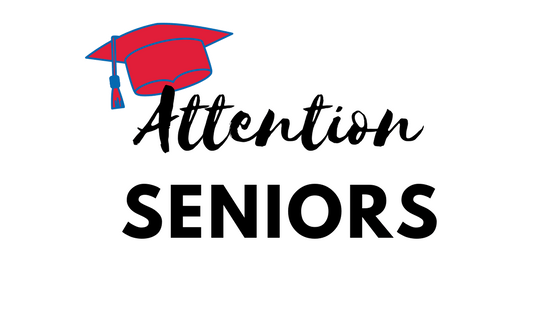 Willingboro High School participated in Read Across America, March 2, 2023.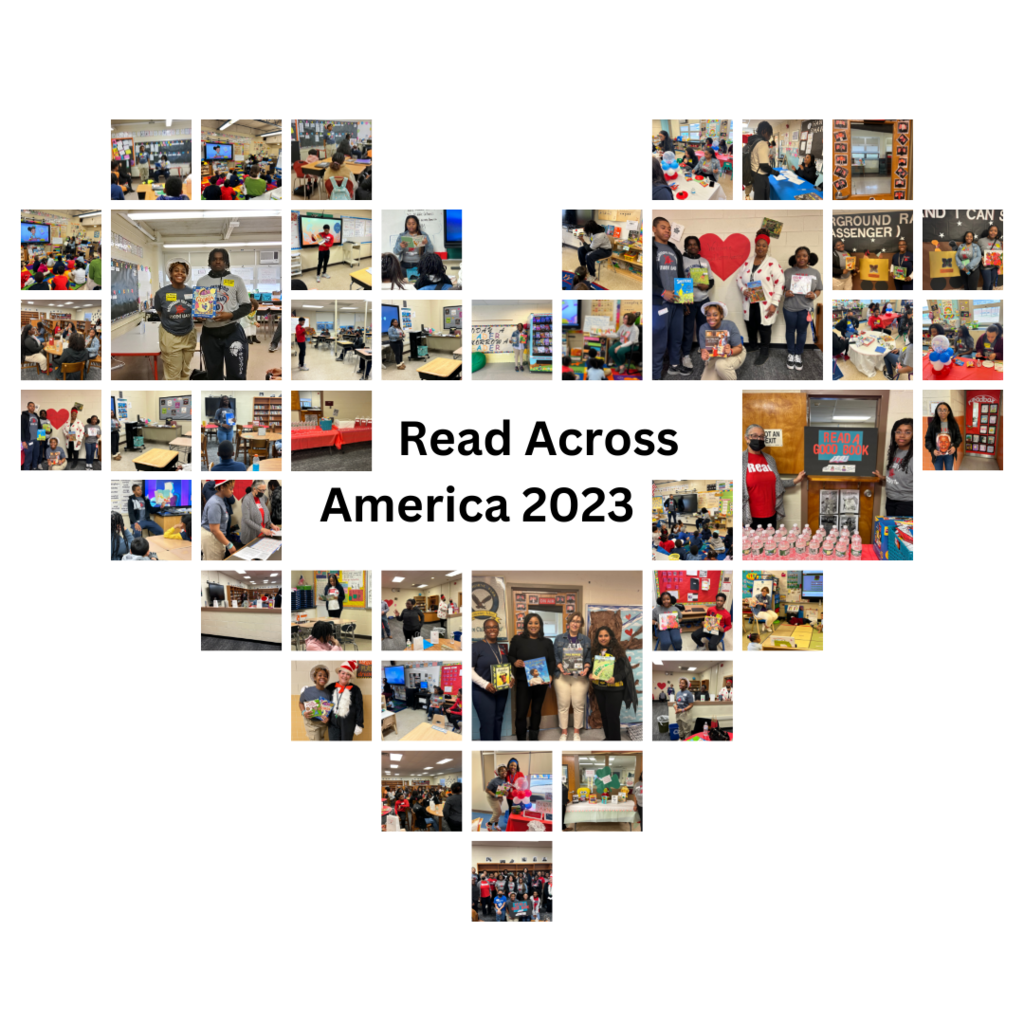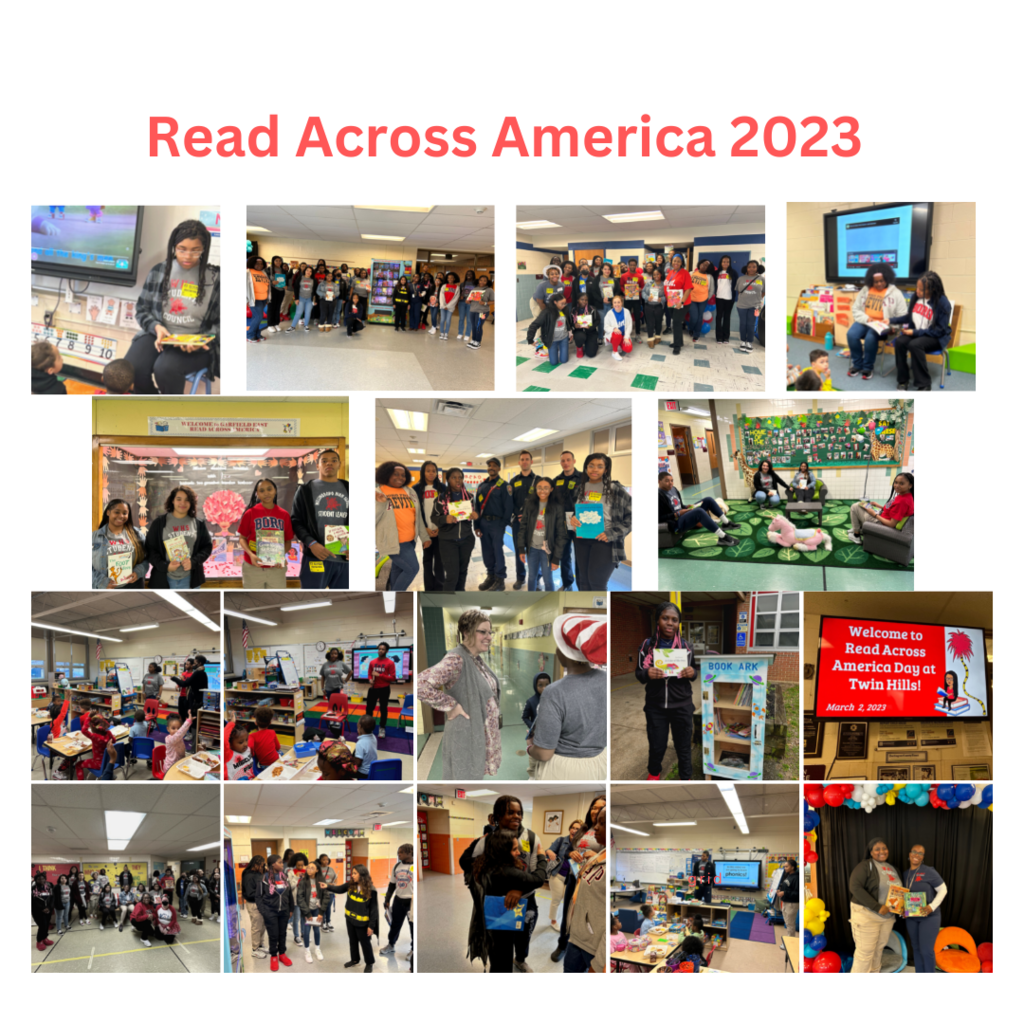 Congratulations to the students who have shown the most improvement for the month of February 2023: 9th- Damya Brown 10th- Cassius Wiliams-Norton 11th- Lamar Leggard 12th- Zi'Yan White

Congratulations to the students and employee of the month for February 2023: Jayda Bland- 9th Grade Deborah Darko- 10th Grade Malachi Jones- 11th Grade Garvyella St. Gourdin-12th Grade Employee of the Month - Mr. Z. Rose, Social Studies Teacher


Student Dismissal Time -- Classes end at 2:00pm, all students are dismissed and expected to exit out of the building, unless you are participating in an after school club, sports, MVP, tutoring or scheduled appointments with staff members. All bus students are expected to depart from school on the bus. All students that walk home must follow the crossing guard to make it across the street safely.

Student Arrival Time -- Opening time has been adjusted to 7:05 am, which will allow students to have breakfast, and proceed through the ingress check in procedure. Classes start at 7:30 am, Students are late after 7:30. Full day dismissal is 2:00 pm. Classes start at 7:30 am, Students will be marked late after 7:30.

"Change will not come if we wait for some other person or some other time. We are the ones we've been waiting for. We are the change that we seek." —Barack Obama The focus for the third marking period is Mindset, the third principle from this year's theme: "Lift off to Success". A Mindset is an "established set of attitudes, esp. regarded as typical of a particular group's social or cultural values; the outlook, philosophy, or values of a person; (now also more generally) frame of mind, attitude, and disposition. What is your Mindset for this school year? Please share this information with your family, friends, and staff members.
Follow Willingboro High School on social media!

Today, February 15, Willingboro High School will be hosting its 8th Grade Parent Night from 6:00-8:00 PM. We hope all prospective Chimeras will join us tonight to learn more about what Willingboro High School has to offer!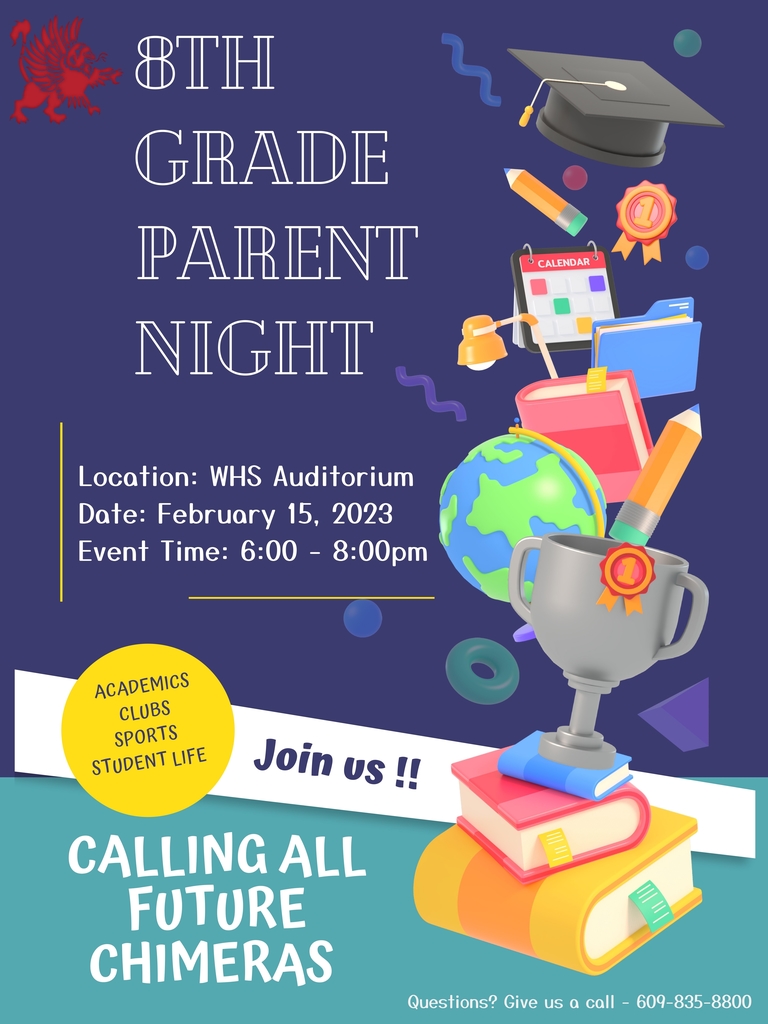 Willingboro High School Football tickets will be sold using the Hometown Ticket App. Download the app to purchase your tickets, or go directly to the Hometown Tickets website at
www.bit.ly/wps-tickets
.

Willingboro High School is holding a College Information night tonight at 6:30 PM.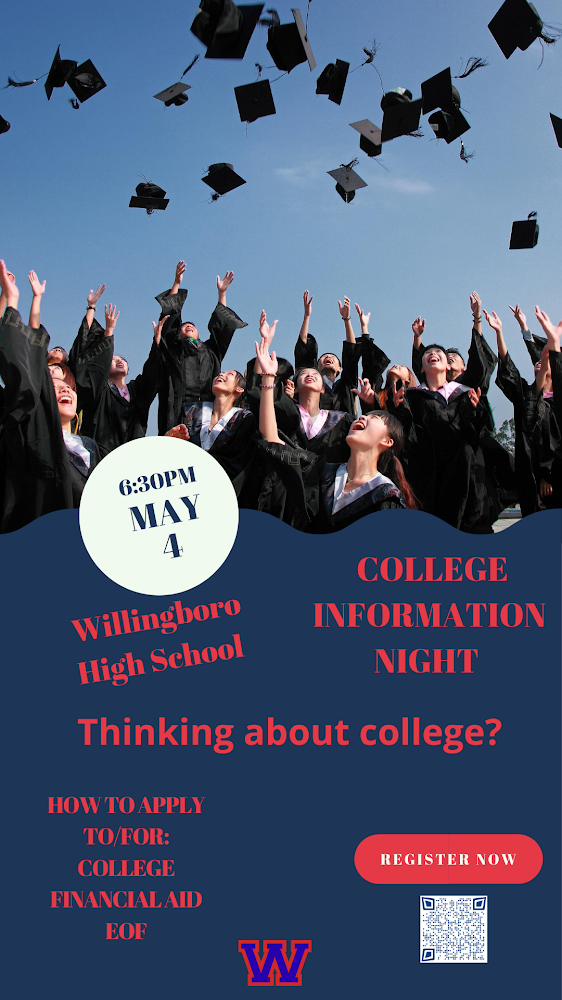 Willingboro High School's Class of 2025 is hosting a Spirit Night on May 3, 2022 at Chick-fil-a! Come support our Freshman Class! Check out the flyer for more details.

Willingboro Public Schools will sponsor a COVID-19 Vaccination and Booster Clinic on February 3, 2022, from 4:00 p.m. to 6:00 p.m at the Country Club Administration Building. Check out the flyer for more information.

On 1/3/22, the Boys Track team won their 5th consecutive State Relay Championship, making it their 19th State Title. They took the 1st place title in 5 events. Willingboro now holds the record for the most Track State Titles by a public school in the history of NJ Track & Field!