WR James Families, Register your student to participate in tonights Reading Event online. Students listen for the magic word and win a dress down pass. Thank you, Principal Mellace

ECDC and Elementary students are invited to "Let's Read Together" tonight. This event will be held virtually through Zoom; more information can be found on the flyer. Please click on this link to register -->
http://tiny.cc/kharuz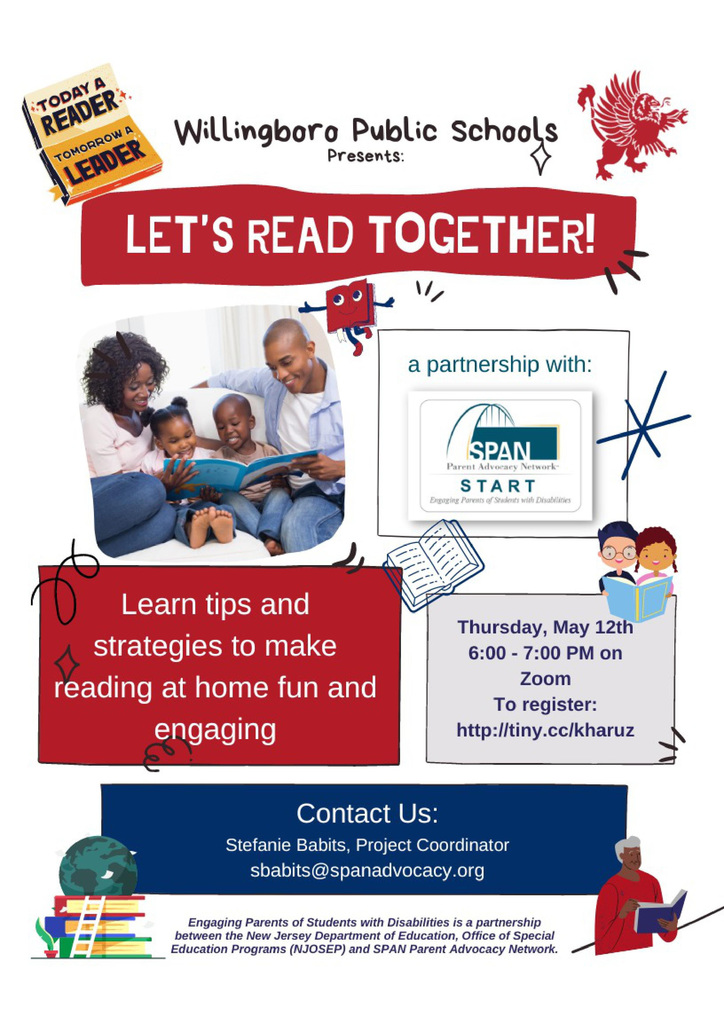 Thank you to the WR James PTA for sponsoring lunch for our staff today!
4th Graders made Bird Feeders for Earth Day
4th Grade Students made Earth Day T-Shirts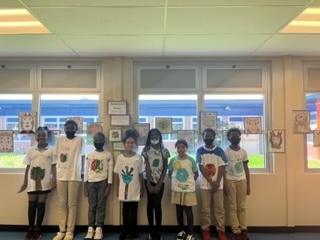 First Grade Egg Hunt at WR James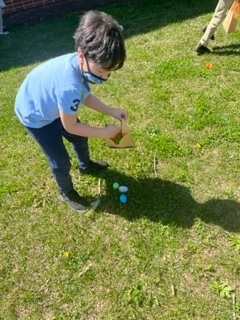 First Grade Egg Hunt at WR James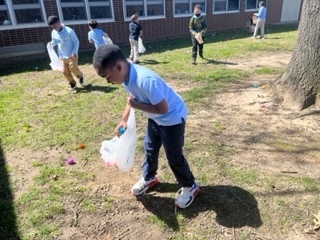 First Grade Egg Hunt at WR James Elementary School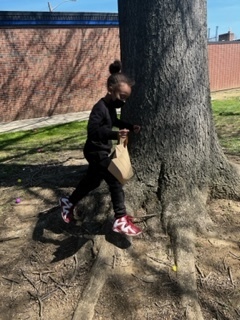 Parent Teacher Virtual Conferences for WR James Elementary School will be next week. We will have half days. Conference times are as follows: Tuesday - 2:25 - 3:40 Wednesday - 6:00 - 8:00 Thursday - 2:25 - 3:40 Friday - 2:25 - 3:40 Schedule to sign up for conferences will be released on Thursday afternoon. Thank you
100th Day of School - 80's Day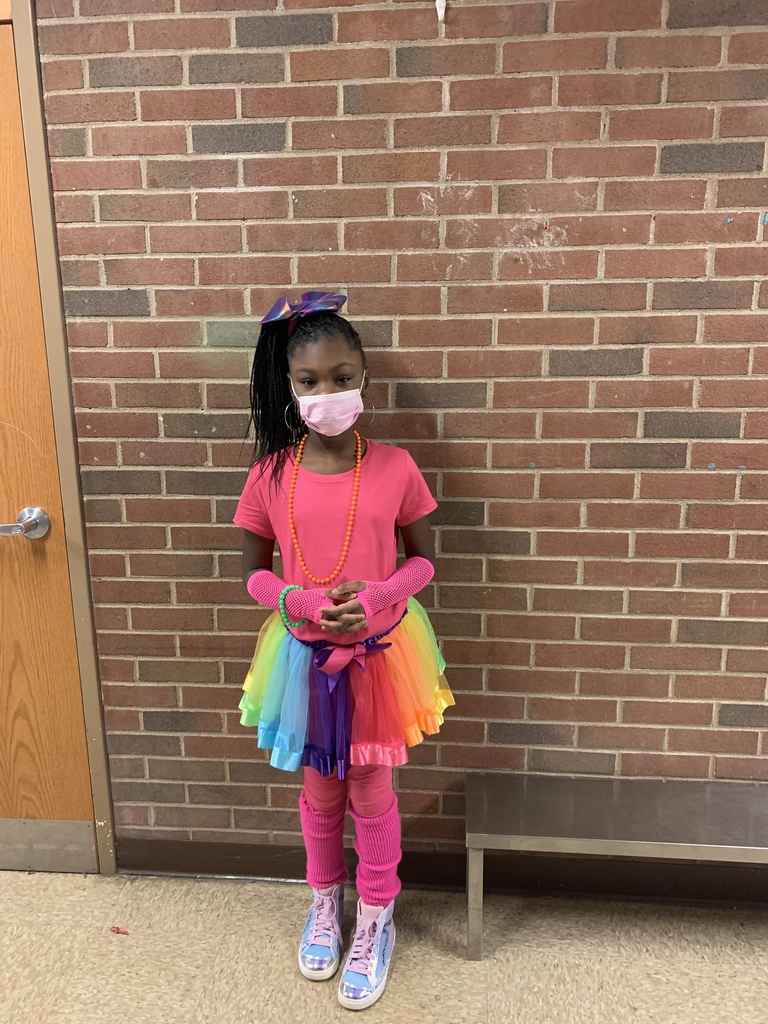 80's Day celebrating the 100th day of school at WR James Elementary School.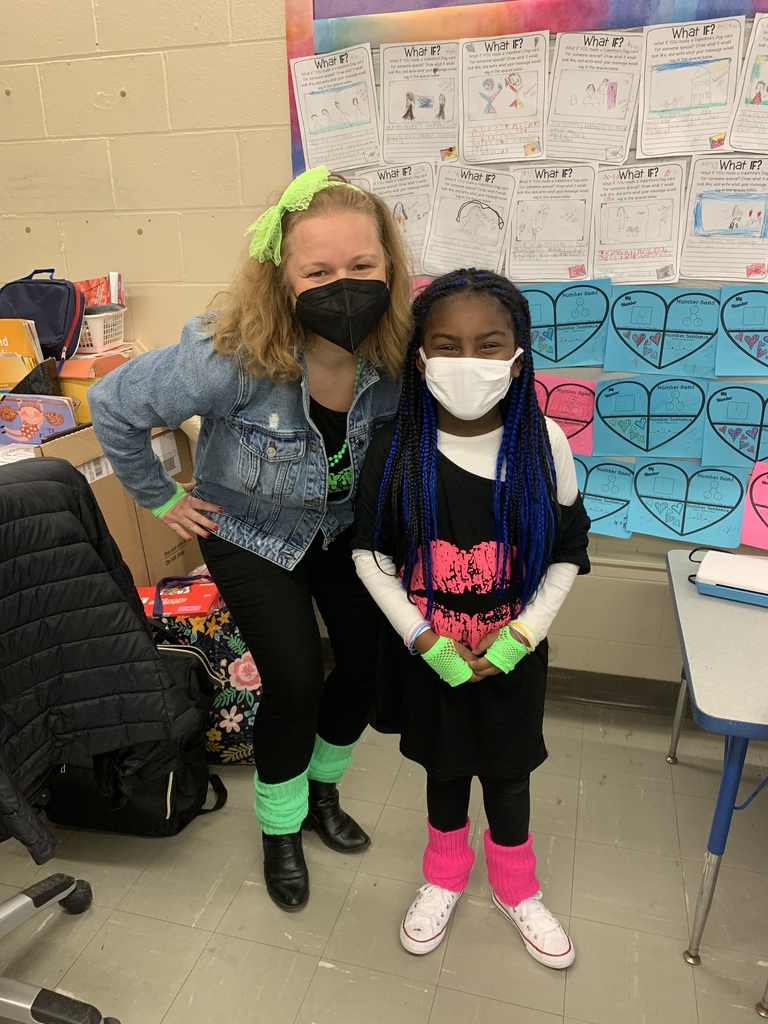 Random Acts of Kindness Day Kindness Links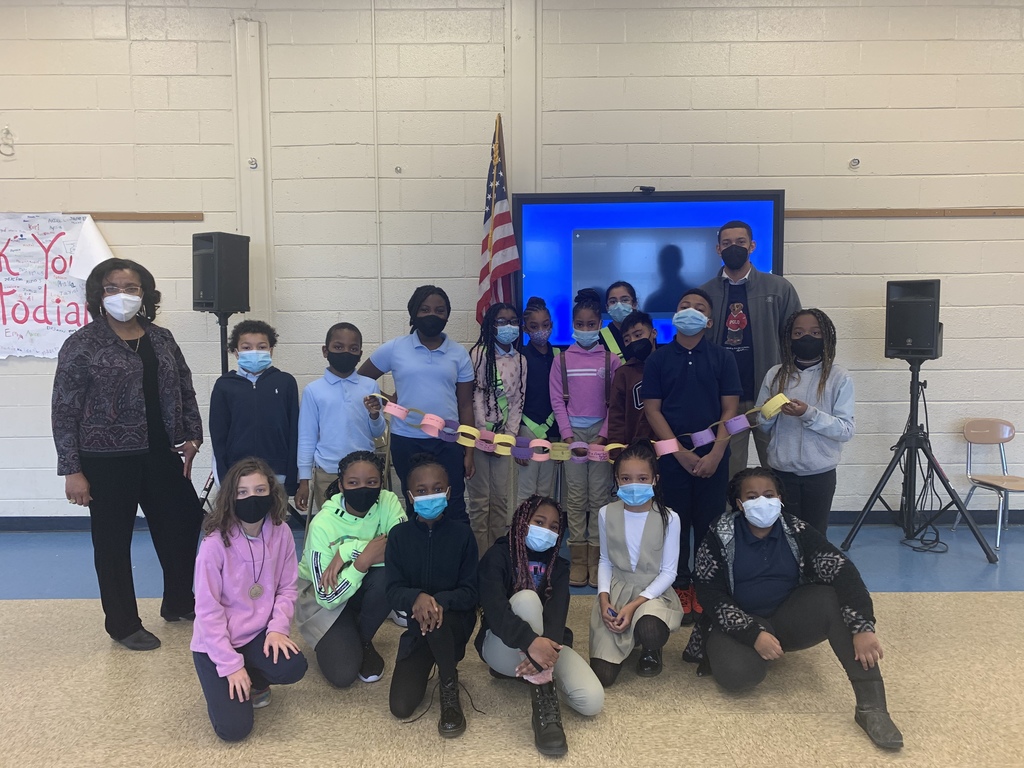 Thank you to the W.R. James Elementary School PTA for sponsoring this years Valentine's Day activity. Students made Valentine Day Cards for Veterans throughout the country.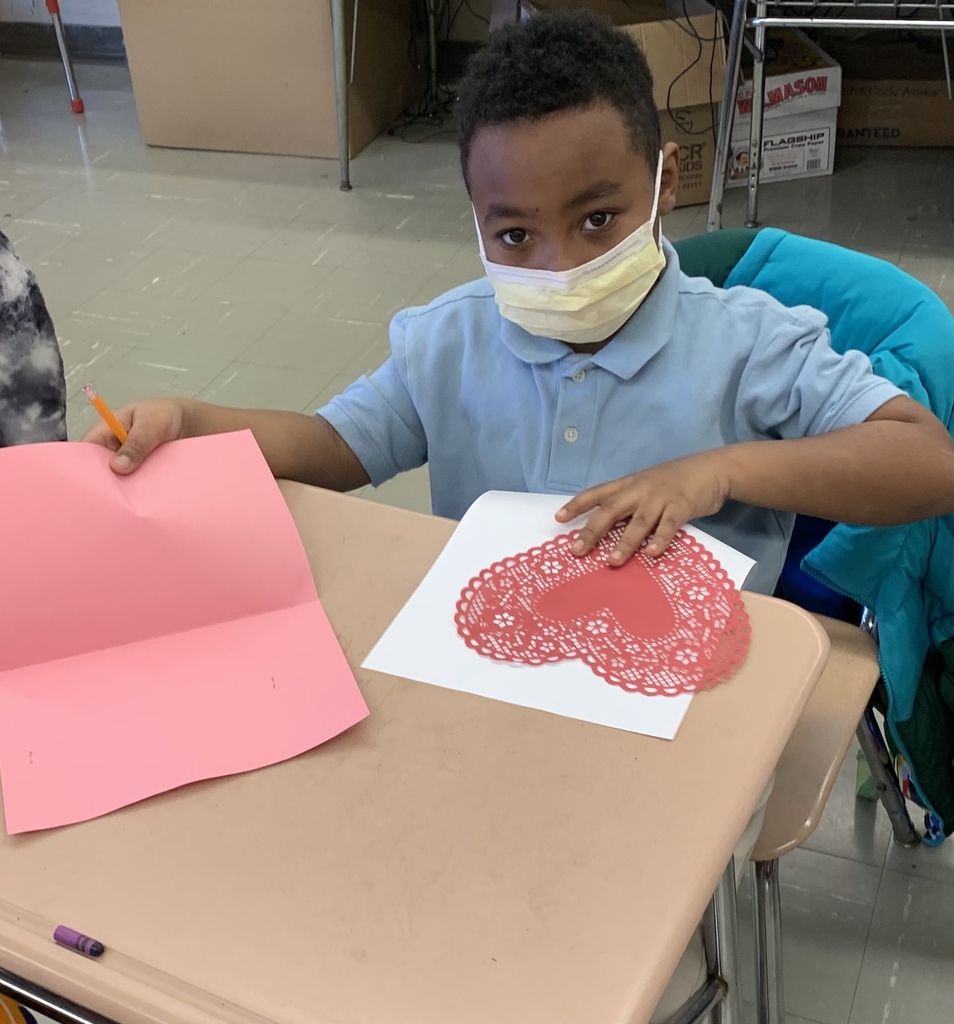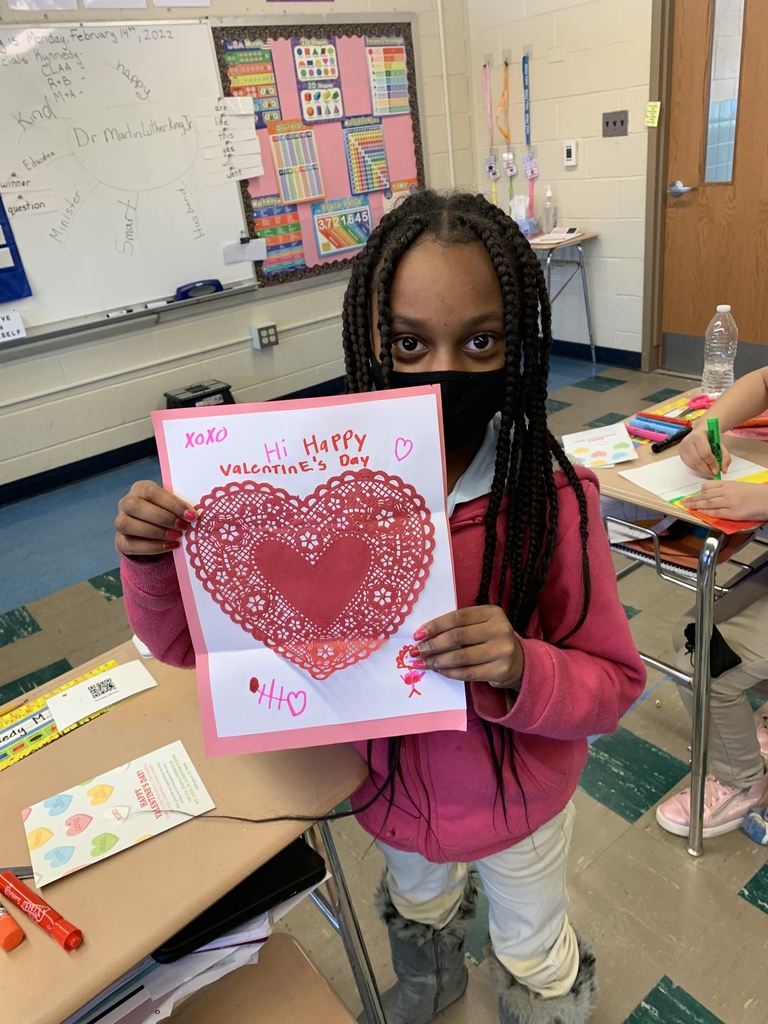 Happy School Counselors Week to one of the best! Thank you Ms. Alston-Jones for all you do!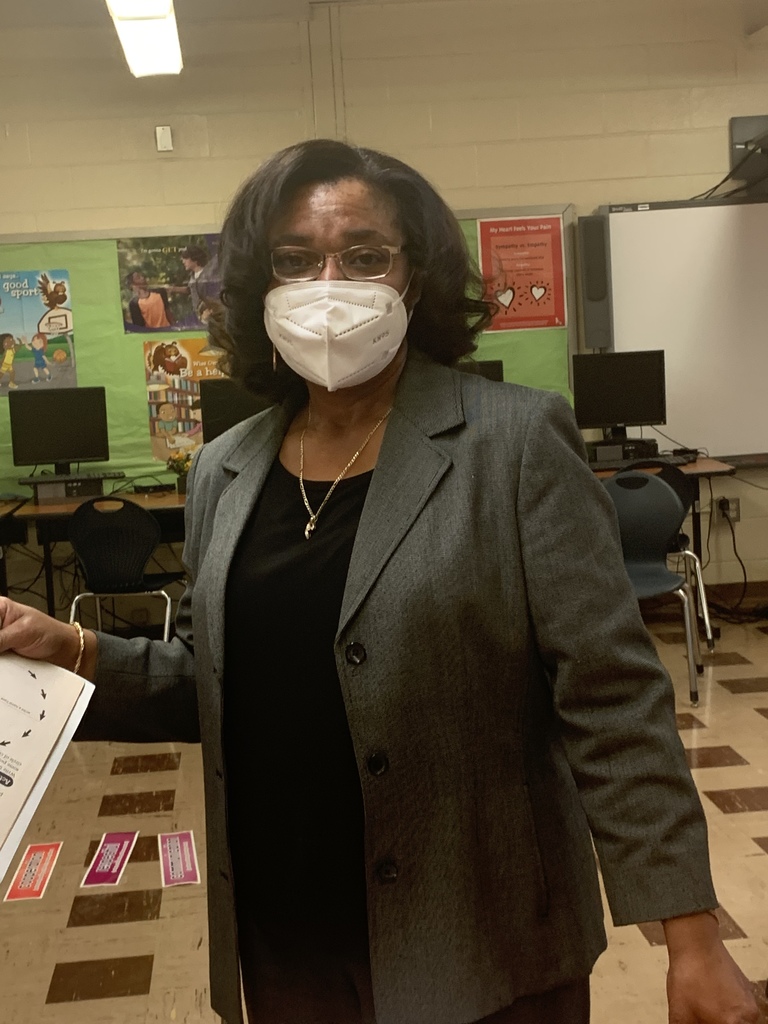 Congratulations to W.R. James Sr. Elementary School January Star Students Alexandra Topoh Tahniya Jones King Thomas-Percell Abraham Jurado Andre Neals Jadon Us Luis Bustamante Melany Cabrera Christian Nwachukwu Juliana Osborn Alexane Dominguez-Munguia Samantha Piedra Lillian Ray Rayven Nichols Rizman Rahman

Willingboro Public Schools will sponsor a COVID-19 Vaccination and Booster Clinic on February 3, 2022, from 4:00 p.m. to 6:00 p.m at the Country Club Administration Building. Check out the flyer for more information.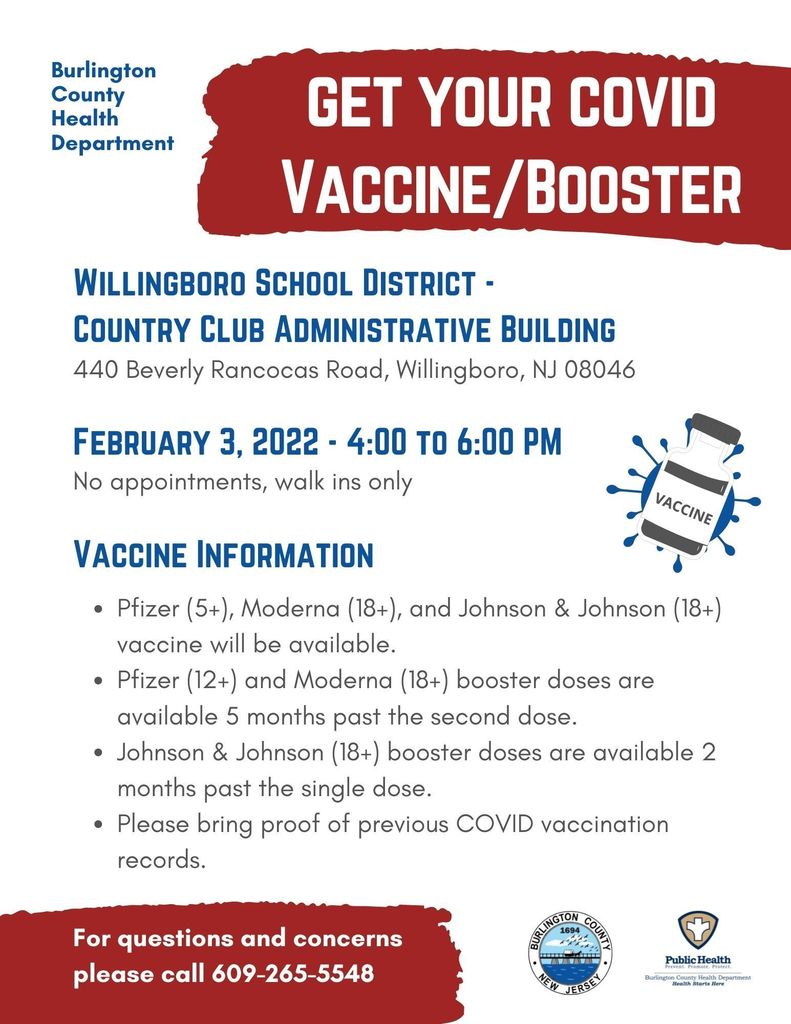 Happy Holidays from the WR James Staff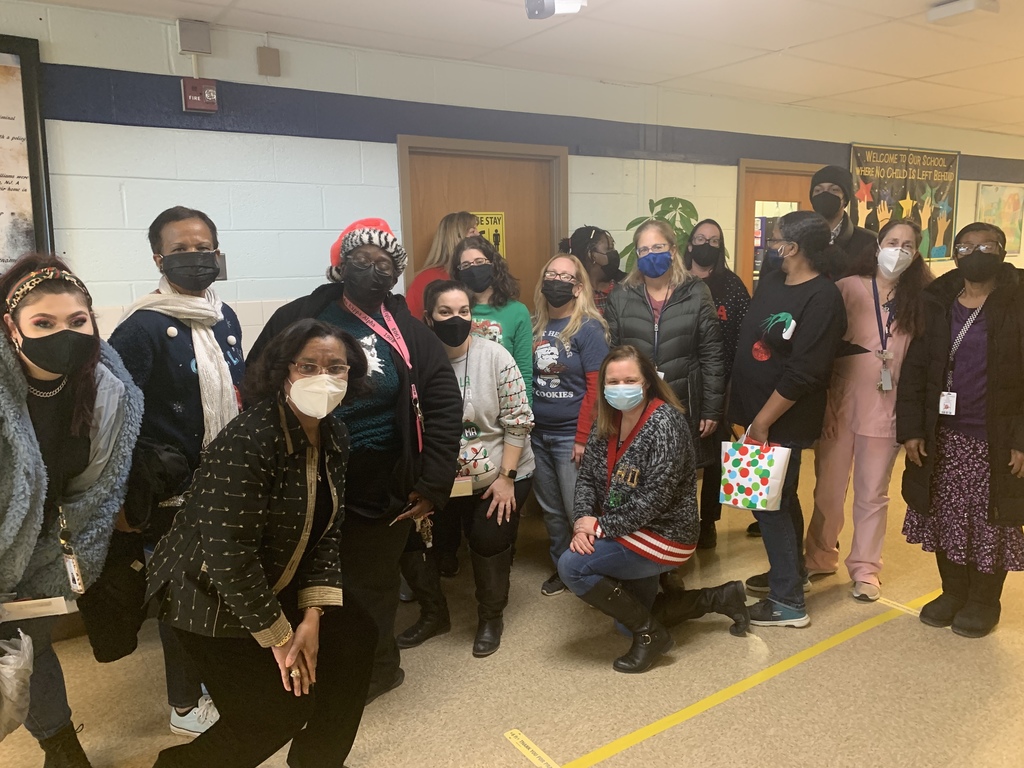 Star Student for the Month of December