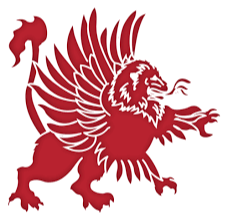 Supervisor of Social Studies, Government Programs, and English as a Second Language
Dr. Dezoray Moore
dmoore@wboe.net
(609) 835-8600 x
Willingboro Public Schools uses a digital platform called OnCourse to house all of our curriculum guides by content area and grade level. This setup allows for instructional transparency, instantaneous curricular revisions, and vertical and horizontal mapping in all content areas. All parents and students have access to view our curricula through a Public Portal. Please use the link below to access these guides:
Juneteenth, an annual commemoration of the end of slavery in the United States, is now an official holiday in New Jersey. Governor Phil Murphy signed a bill on September 10, 2020, which states that New Jersey will celebrate the day every year on the third Friday in June.
SOCIAL STUDIES CURRICULUM AND INSTRUCTION
The digital age has transformed social studies education, allowing 21st-century learners to transcend the limits of time and place and experience historic events virtually. By expanding their learning networks through online collaboration with experts and other students from around the world, New Jersey social studies students develop an increased depth of understanding of our global society. At the same time, their understanding of the fundamental principles and values of American democracy and citizenship provides the conceptual framework that allows them to make informed decisions about local, national, and international issues and challenges.
Social studies education provides learners with the knowledge, skills, and perspectives needed to become active, informed citizens and contributing members of local, state, national, and global communities in the digital age.
AN EDUCATION IN SOCIAL STUDIES FOSTERS A POPULATION THAT:
Is civic minded, globally aware, and socially responsible.

Exemplifies fundamental values of American citizenship through active participation in local and global communities.

Makes informed decisions about local, state, national, and global events based on inquiry and analysis.

Considers multiple perspectives, values diversity, and promotes cultural understanding.

Recognizes the implications of an interconnected global economy.

Appreciates the global dynamics between people, places, and resources.

Utilizes emerging technologies to communicate and collaborate on career and personal matters with citizens of other world regions.
The challenges of the 21st century are complex, have global implications, and are connected to people, places, and events of the past. The study of social studies focuses on deep understanding of concepts that enable students to think critically and systematically about local, regional, national, and global issues.
Authentic learning experiences that enable students to apply content knowledge, develop citizenship skills, and collaborate with students from around the world prepare New Jersey students for the 21st-century workplace. The natural integration of technology in social studies education allows students to overcome geographic borders, apply scientific and mathematical analysis to historical questions and contemporary issues, appreciate cultural diversity, and experience events through the examination of primary sources.
In Grades K-4, students will take an in-depth study of how they live, interact, and participate in their communities. They will discover who they are as individuals and what does it mean to be a member of their family, classroom, and broader communities. They will ascertain why they need rules and leaders to make decisions. Fairness, diversity, solving problems and conflicts, and learning how to make their communities better will be explored.
In Grades 5 - 12, each grade level Social Studies curriculum guide is divided into four chronologically-driven units of study that examine a particular time period in America and/or the World. The specific culture, history, geography, economics and government of the selected time period are carefully examined and analyzed. All of these courses integrate a variety of materials such as media, technology, role-playing, and meaningful literature, as well as a range of teaching methods. In addition, students will be exposed to a plethora of primary resources to develop their critical thinking skills. Differentiated instruction, technology driven lessons, and a combination of individual and group work will prepare students to become successful members of their ever-changing community and country. All of these comprehensive curriculum guides meet the requirements of the New Jersey Student Learning Standards for Social Studies, along with the NJDOE Career Ready Practice standards for 21st Century Life and Careers.
VIRTUAL VOTER EDUCATION FORUM 2020