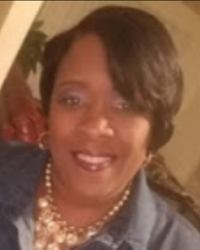 Supervisor of Early Childhood, Visual & Performing Arts, and World Languages
Chrystal Walker
cwalker@wboe.net
(609) 835-8600 x
Willingboro Public Schools uses a digital platform called OnCourse to house all of our curriculum guides by content area and grade level. This setup allows for instructional transparency, instantaneous curricular revisions, and vertical and horizontal mapping in all content areas. All parents and students have access to view our curricula through a Public Portal. Please use the link below to access these guides:
WORLD LANGUAGE CURRICULUM AND INSTRUCTION
Based on current research early exposure to a second language has a lasting academic effect on students.
Young children are at an optimal time to learn other languages;

Children in early second language programs, where curriculum is aligned with other core areas, show gains in standardized tests of basic skills, and derive additional cognitive and affective benefits;

Early language learning results in improved literacy skills.

Well-constructed elementary world languages curriculum will positively influence literacy skills in both first and second language learning; and

Improved second language capability for students can only be obtained with uninterrupted, well-sequenced, long-term language instruction.
Most of all, the need for a second language is not a luxury, it is a requirement for our students to compete in our ever-changing global society.
Our program provides coherent and standards-based world language programming through research-based best practices, professional learning, and development of curriculum and assessments

Our program provides students access to language learning, cultural literacy and global competency critical to college, career and community readiness

Our program provides student access to a challenging and well-rounded education, inclusive of world language learning for all.
In Grades K-2, World Language (Spanish) will be infused into the district's curriculum program.
In Grades 3 & 4, all students take World Language (Spanish only) as part of their Related Arts rotation. Students learn to communicate in Spanish using words and phrases that are memorized and practiced when talking about very familiar topics related to self, family, friends, school and home.
In Grades 5 - 12, all students have the choice of taking either Spanish or French. Students will progress from communicating using words, lists, and simple sentences to asking and answering questions. Students will be able to handle simple transactions related to everyday life, and to talk about subject matter studied in other classes to eventually communicating using paragraph-level discourse.
All of these elementary and secondary world language courses integrate a variety of materials such as media, technology, role-playing, and meaningful literature, as well as a range of teaching methods. All of these comprehensive curriculum guides meet the requirements of the New Jersey Student Learning Standards for World Language, along with the NJDOE Career Ready Practice standards for 21st Century Life and Careers.